St. Margaret's Academy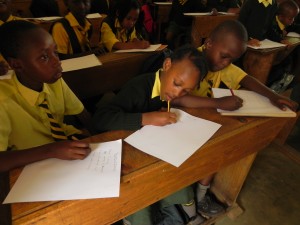 St. Margaret's Academy has grown from three students learning in the home of Mama Tesha to over 450 students in 3 schools.  Mama Tesha had a vision to educate the orphans and children living with economic challenges  in her city of Arusha and her vision just keeps growing. With our help, the students and their families will benefit from solar lights for studying at night or when electricity is unavailable.  In addition, we will be bringing computers to the school and educating  the teachers for successful integration of technology into their classrooms.    The first three students have now graduated from University and are reaping the benefits of a strong education.  Let's keep the students learning and opening new doors for their futures.
Watch and listen to the students' appreciation of education.